Welcome to the Bouillon Racine.
Discover the latest news from Zig-Zag PARIS, presenting Bouillon Racine among the 10 best Bouillons Of Paris
Do not hesitate to book !
Bouillon Racine's team
BOUILLON RACINE
Parisian Grand Bouillon since 1906
Welcome to Bouillon Racine, famous "bouillon" (ancestor of Parisian brasseries) in a stunning Art Nouveau décor created by the Chartier brothers in between Quartier Latin, Odeon and Saint Michel.
Now listed as an historical monument, Bouillon Racine offers an immersion in the Paris of the 1900s…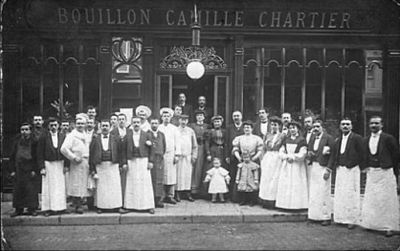 THE CHEF
Alexandre BELTHOISE
READ Alexandre Belthoise
made his debut at the Auberge des Templiers (1 Michelin star) and then joined the gastronomic restaurant of Lutetia hotel in Paris. He joined Bouillon Racine in 2001 and became chef in 2002.
He offers a French cuisine combining traditional dishes which have made the restaurant's reputation such as "bouillon soup" or "pot au feu" and nowadays recipes. He is comitted to seasonal and homemade dishes.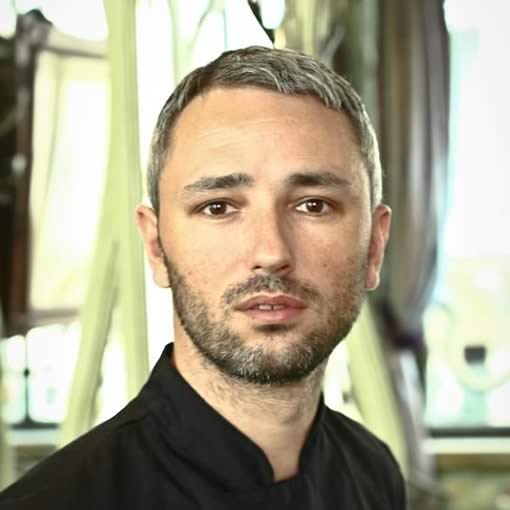 Our menu changes seasonally and is based on the quality of its ingredients: fresh and carefully selected from our providers.
NOS CLIENTS DONNENT LEUR AVIS